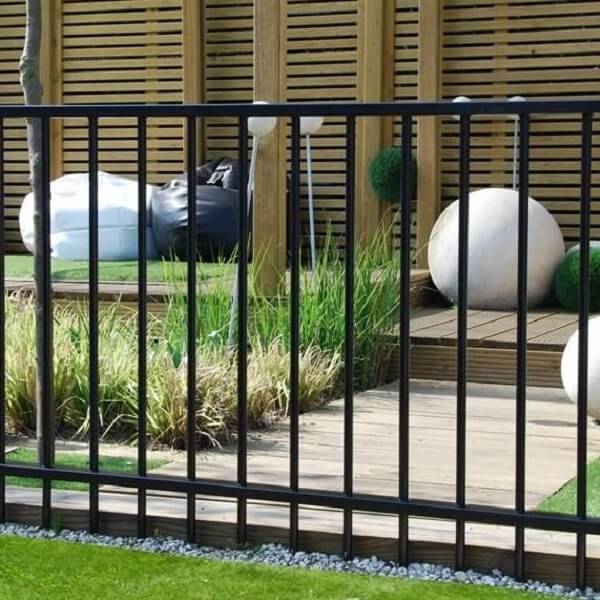 Customers will have different priorities when it comes to their fences. However, they'll all certainly want their fences to stay in good condition. The fences that last are the ones that are resistant to water or waterproof.
Long-Lasting Fences
It's clear that some fences last much longer than others, and this is largely due to how they're constructed and maintained. Water and excess moisture can damage the structure of wooden fences over time. Some wooden fences will start to crumble or rot because of issues with dampness and water.
Fortunately, people who want wooden fences will still be able to keep them for years. Professionals can construct fences that are already waterproof. They can also take an existing fence and make it a waterproof fence.
Water Protection Methods
Some customers will just be interested in fencing structural materials that are inherently resistant to water. This is the case with different types of vinyl. It's also true that wrought iron fences will have comparatively few problems with water.
Of course, wrought iron fences will eventually rust as they make more contact with water. Frequent exposure to water won't directly affect the structure of a wrought iron fence, but rusted fences are more likely than others to degrade further. Professionals can stop this from happening by painting the wrought iron fences using acrylic paint.
Professionals will often use sealants made from lacquer or polyurethane on wooden fences. Finishes made from linseed oil will only offer more protection. These materials can help keep the wood safe in general.
Thorough Weather Resistance
The same processes that will make fences more resistant to moisture and water will frequently make them less vulnerable to other hazards. The right finishes and sealants provide wind and ultraviolet protection. Professionals can stop fences from deteriorating before the process starts.